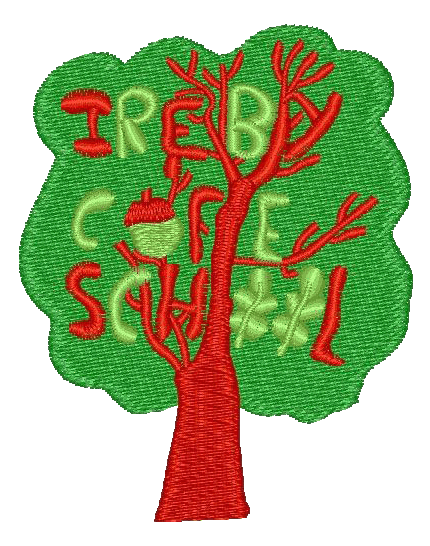 Ireby Church of England
Primary School
Telephone: 016973 71367​
Address: Ireby CE School, Ireby, Wigton, Cumbria, CA7 1DS
E-mail: office@ireby.cumbria.sch.uk
Twitter: @IrebyCESchool
Head Teacher: Mr. Michael John
The governors have met and reviewed the school uniform policy and listed below is the updated list in effect from September 2015. It is expected that all children at Ireby CE Primary School wear a school uniform, which is as follows:
All children
A maroon sweatshirt/cardigan with school logo available to purchase from school.
A white polo shirt/white shirt.
Black school shoes.
Boys
Plain grey or black long trousers or shorts.
Girls
Grey or black skirt, pinafore, tailored culottes or trousers.
Plain grey or black tights.
During the summer weather, the girls may wear a blue checked dress.
PE
Full length plain, dark tracksuit bottoms or plain dark shorts.
Blue t-shirt (to be provided by the school).
Trainers (to be left at school).
Appearance
Children should not come to school with dyed hair or nail varnish. If children have their ears pierced, for safety reasons, only studs should be worn. These should be removed for PE or covered with plasters/tape (provided by parents).
No other jewellery other than watches may be worn.