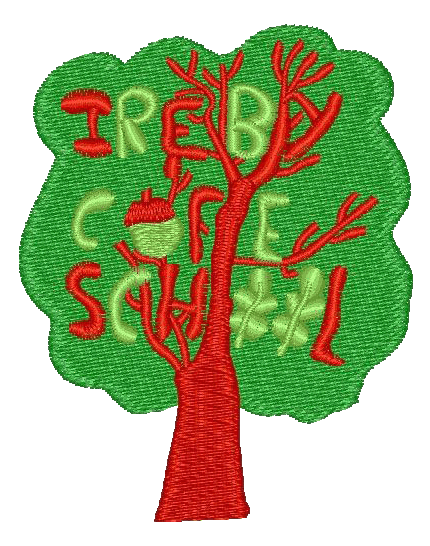 Ireby Church of England
Primary School
Telephone: 016973 71367​
Address: Ireby CE School, Ireby, Wigton, Cumbria, CA7 1DS
E-mail: office@ireby.cumbria.sch.uk
Twitter: @IrebyCESchool
Head Teacher: Mr. Michael John
Sport
Ireby School provides superb opportunities for children to develop their skills in a variety of sports and dance. All children benefit from the expert tuition from a qualified sports coach. Children take part in many different sports festivals throughout the year that Nelson Thomlinson organises in conjunction with other schools.
​
Swimming
Each child is given the opportunity to learn to swim competently and proficiently over a distance of at least 25 metres, use a range of strokes effectively and perform safe self-rescue in different water-based situations. We also enjoy many water related activities throughout the summer months.
​
The Lee Tolson Memorial Trophy for Sporting Achievement
At Ireby Church of England School, we are extremely proud to have the "Lee Tolson Memorial Trophy" for sporting achievement. This Trophy is devoted to the memory of Lee, who attended school here from September 1992 to July 1999.
Lee was tragically lost in a motocross accident in February 2015, a sport he dearly loved and in which his performance was outstanding and into which he put his heart and soul.
The sense of loss from Lee's passing was immense in and around Ireby and was also felt further afield. It was suggested to the school by a parent that it would be a fitting tribute to Lee to have a Memorial Trophy in his name. This was agreed immediately by the Governors and, as Lee was a great achiever in sports of all kinds, it was decided the trophy should represent him in this way.
The award is presented to the child that has shown the most commitment and achievement in all sports and not just at our school. The decision on which the annual trophy will be awarded is made by the teachers and will be presented at the School's Summer Barbecue.
The trophy is on display in the school and has a plaque on the base with the winner's name and date etched on to it.
We are very grateful to the Tolson family for allowing us to remember Lee and his many achievements in this way.