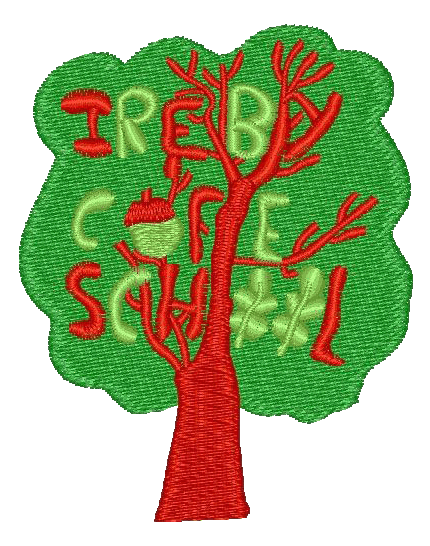 Ireby Church of England
Primary School
Telephone: 016973 71367​
Address: Ireby CE School, Ireby, Wigton, Cumbria, CA7 1DS
E-mail:
Twitter: @IrebyCESchool
Head Teacher: Mr. Michael John
School Sports Funding
At Ireby CE Primary School we value sporting activities and try to provide a wide range of opportunities for all pupils to take part in high quality sporting activities both as part of the curriculum and as extra curricular activities. We have considered carefully how to make best use of our school sports funding.
​
Grant received 2015-16: £8195
Grant received 2016-17: £8200
The curriculum
All pupils have access to a broad PE curriculum. This is supplemented by a range of enrichment activities. We buy into the local Sports Partnership Coaching programme and throughout the year, specialist coaches come into school to deliver a range of activities such as cricket, tennis and multi-skills. In addition, Ireby CE School has purchased the services of a qualified level 3 coach called Andy Conkey, to deliver PE to all children from nursery upwards. The coach works in school each Friday throughout the year and also offers the opportunity for staff development and runs an after school sports club. For more information, please see the Activities page under 'Sports'.
Enrichment
As we live in an area which has excellent opportunities for outdoor activities, we make the most of these opportunities, ensuring that our children get outdoors and experience adventure. We have a developmental programme of residential visits from Year 2, including an overnight stay in a local centre (Bassenfell Manor) with an outdoor adventurous experience as the focus and urban visits, most recently to London. We also ensure that children enjoy fell walks and have a current focus of developing more outdoor learning in our school improvement plan.
Competitions
Through the Aspatria Small Schools partnership and Allerdale Schools Sports Partnership the school takes part in a range of inter and intra school competitions with the main aim for pupils to improve their fitness, improve their competency and enjoy taking part in sport. We hold an annual sports day for all pupils with a range of team and individual events with pupils participating as part of their house team.
Swimming
Regular swimming lessons are provided, matched to need and outcome for all pupils.
Extra-Curricular Activities
Ireby CE School runs a range of extra-curricular activities throughout the year. Clubs vary according to children's preferences, expressed through School Council. This has recently included a drama club (employing a specialist teacher for this), as well as gardening, ICT, film and Art/Craft.
​

​