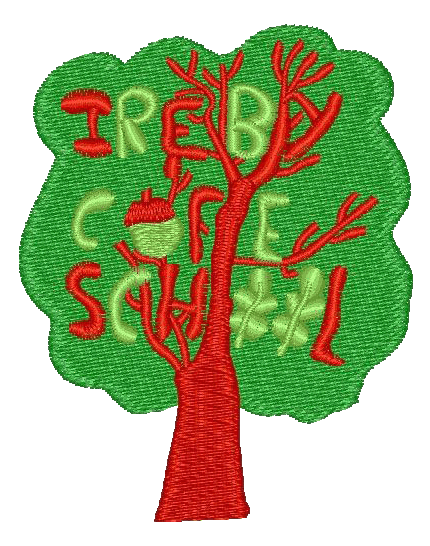 Ireby Church of England
Primary School
Telephone: 016973 71367​
Address: Ireby CE School, Ireby, Wigton, Cumbria, CA7 1DS
E-mail:
Twitter: @IrebyCESchool
Head Teacher: Mr. Michael John
Latest Activities
On this page you will find articles about our most recent activities. There's information about school trips, residentials and special days in school. To see photographs of some of these, take a look at our Gallery.
Science Roadshow - September 2016
On 16th September, the junior children attended a Science Roadshow which was put on by BAE Systems in partnership with RAF and Royal Navy. The children explored the world of 'waves' from sound to light and water. After watching how vibrations could make patterns of sound on a moving plate they explored how lasers reflected and finally made a human wave to demonstrate how sound travelled. We were joined for the afternoon by the Year 4 and 5 children from Wreay School. All children thoroughly enjoyed themselves.
Cultural Day and Mini-Olympics
To coincide with the Olympics this year, when the children requested a culture day, School Council decided that our focus should be Brazil. The children were split into House teams then spent the day doing a whole range of themed activities. After watching a video clip of the Rio Carnival, the children enjoyed samba dancing and drumming. They also made masks similar to those worn in the carnival. The children made fruit kebabs using fruit that was native to Brazil as well as learning about the rainforest through a number of art activities.
The following day our sports coach Andy Conkey organised a mini-Olympics. Helped by the year 6 children he set out seven different activities for the children to do. Each house team had decided on a country to represent and had painted a flag for that country. Points were awarded for each activity and totalled at the end. Finally a medal presentation took place with the gold medal winners being India.
It was a thoroughly enjoyable two days and the children learned a lot about the culture and geography of Brazil. In the words of a Reception child, "It was the best two days at school……ever!"
EYFS - Ducklings and Tesco
It has been a very busy week in Foundation Stage. On Monday, two of our children brought in their ducklings. They were very well behaved and enjoyed splashing in the water. The children asked lots of questions and the children who owned them told us all about rearing their ducklings.
On Tuesday we got on the school minibus and travelled to Tesco's in Carlisle. There we went on a food trail. We visited the fruit and vegetable section, fish department, cheese counter and the bakery. We were able to try different types of bread, cheese and fruits. We found out how to look at packaging and see where fruits and vegetables are grown. We found melons, from Brazil, and bought fruit for our Brazilian Day. We put the fruit in a trolley and we all scanned it at the checkout. The staff at Tesco's said we were very well behaved.
Ascension Day
The whole school visited St James' Church, Udale, for our annual Ascension Day Service. The children in Reception to Year 6, plus many parents, walked to church behind the cross which, in accordance with tradition was carried by the eldest child in the school. The Nursery children travelled by minibus and joined the rest of the children where they were met by Rev. Spedding. On entering the church, everyone was greeted by many of the congregation. Rev. Spedding opened the service and related the Ascension story about Jesus. Year 6 children had written their own special prayer especially for the service and all took part in saying it together at the front of church. The children have learnt a new hymn at school this half term and were able to sing this in church. Mrs. Clayton joined us at church to play the organ but it didn't want to work so she led the singing. The congregation provided children and staff with refreshments. Thank you to Rev Spedding and the congregation of St James' Church, Uldale, for making us feel so welcome.
EYFS at Tullie House
The Foundation Stage visited Tullie House to take part in a workshop about Castles. We went on the school minibus and parked beside Carlisle Castle. We had to walk past the castle to reach Tullie House and were able to see how big the castle is. It is huge, we think a Giant lives in it!
We walked around Tullie House and found Carlisle Station where we sat in carriages and looked out of the window and saw the castle. Then we went into the castle section and looked into some special rooms which showed us what it was like living in a castle. Then we found some stocks and were able to sit in them. These were for naughty people! We dressed up and did some dancing. We were Kings and Queens.
After that we went into an activity room and made some shields, flags and castle pictures which we brought back to school.
We really enjoyed our trip to Tullie House.
Bassenfell Manor Residential
On March 21st – 22nd, the Year 2 and 3 children took part in an overnight residential to Bassenfell Manor Christian Centre. On arrival the first activity was abseiling. The children were split into two groups, one practising abseiling down the steep grassy bank behind the centre, and the second doing a scavenger hunt around the grounds to see how many things they could find that would fit in a matchbox. After both groups had tried the activities, there was an opportunity for the children, if they wished, to abseil off the 3rd floor balcony of the centre. Although all the children were very nervous of this, they all tried and a number of them did abseil down to the ground.
After a packed lunch, the next activity was Crate Stacking. The children had to work in pairs to build a tower of crates whilst standing on the tower. The remaining children held the support ropes and passed the crates to the children on top so everyone was busy. For all the children the highlight was when the tower of crates collapsed and the got to fly like Superman down to the ground again!
After that came a blind line where the children were lead blindfolded around a course of ropes tied to trees. They were amazed at how long it took, compared to when they could see where they were going.
After unpacking and finding their dormitories, the children had tea and indoor games organised by the centre, followed by a DVD before bed.
The next day the children were taken to Sale Fell where they were put into groups and had to locate treasure (sweets) using GPS units. Following the instructions on the units, we were led up steep banks, to dead ends and in many directions over the fell until we at last found our treasure. The teams then had to hide other treasure on the fell and defend it from attack by the other team which was enjoyed by all (even if one team did forget where they had hidden their own treasure!)
Finally, after a picnic lunch on the fell, 14 tired and muddy children were returned to school. Thanks again to Bassenfell staff for organising such a good experience for the children.
Year 3 and 4 Bushcraft at Bassenfell Manor
The Year 3 & 4 children went to Bassenfell Manor to take part in Bush Craft activities. We travelled by minibus and had to walk through some very muddy fields to reach the woods. There we collected small sticks of dead wood and put them in a pile. We then listened carefully as Penny Butler explained how we were going to start our own fire and make hot chocolate and toasted marshmallows! We all took turn to use a fire stick and made sparks. We worked in two teams to make fires.
We also made shelters using natural materials and a piece of tarpaulin. We had to work together to create a waterproof shelter. It was great fun.
Finally it was time to make the hot chocolate and toasted marshmallows. They were delicious.