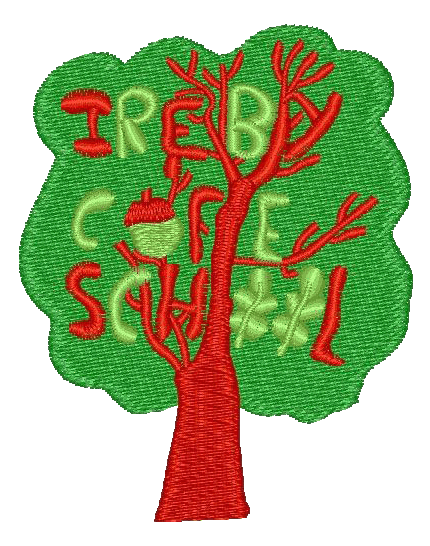 Ireby Church of England
Primary School
Telephone: 016973 71367​
Address: Ireby CE School, Ireby, Wigton, Cumbria, CA7 1DS
E-mail:
Twitter: @IrebyCESchool
Head Teacher: Mr. Michael John
India Link
Last summer two teachers from India visited Ireby. They took part in a wide range of activities including a visit to a nature reserve and Sports Day as well as spending a week in a classroom observing lessons and talking to staff. In November I was lucky enough to be able to return that visit.
Bethany School is a large 3 - 16 school in Visakhapatnam on the east coast of India. The school is split over three campuses for different age groups and has a total of 1800 pupils. The school is a Christian school and children are taught with a very Christian emphasis starting each day with an assembly and singing the school song. Although most of the children speak Hindi or Telugu (the local language) at home, all teaching and interaction in school is done in English. I was amazed how even the youngest children aged 3 could speak virtually fluent English and in most cases understand what I was saying.
Space was very limited at the school. Most classes had 40+ children and they were crammed into very small rooms with 3 children at a desk. Lessons were very teacher led. The teacher would write on the blackboard then the children would recite what she had said or written, and then copy it into their books. There was very little chance for questioning either by or of the children. I spent one morning in a nursery class where the children were aged 3. They spent all morning being taught how to write the letter k and copying it into their books. Any slight mistake was rubbed out by the teacher to be done again. After 1 1/2 hours, the children were allowed their snack - a light meal usually consisting of vegetable curry and chapatti. This was followed by colouring, listening to stories and on Fridays, singing. There was no time for the children to play and no room for them to leave their desks, a very different setting from our nursery where children are encouraged to try out a wide variety of activities linked to their learning.
Whilst I was there I taught a number of science lessons to Year 4 and 5 children. Practical science is not usually taught in the lower part of the school due again to lack or space and having no assistance in the classroom. The children thoroughly enjoyed finding out how friction stopped marbles rolling on different surfaces. For me it was a fantastic experience being able to teach to such a huge class who were so enthusiastic and to whom such activities were so new.
Throughout my visit I found the welcome and friendliness of the people amazing. On my arrival at the school they put on a special show for me where many of the classes performed singing or dancing. I was welcomed into each class with cards, pictures and flowers and the children were anxious to be able to speak to me and have photographs taken with me. Each evening I was invited to the home of a different member of staff for dinner which was a lovely way of getting to know them and their culture better as well as trying out an amazing variety of Indian food.
The children in the two schools are engaged in a number of joint projects. We have compared our two areas and school life and also typical days in the life of children in India and Ireby. Further projects are ongoing.
Article by Mrs. J. Poulton, featured in Binsey Link March 2016 edition ()
In 2012, Ireby School set up a Connecting Classrooms partnership with Bethany School in India. This is a partnership made through the British Council who link schools in Britain with a range of developing countries across the world. As part of this, they provide funding for reciprocal visits by teachers to each other's schools.
​