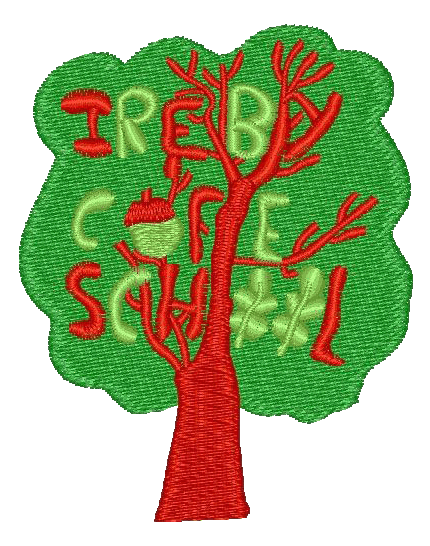 Ireby Church of England
Primary School
Telephone: 016973 71367​
Address: Ireby CE School, Ireby, Wigton, Cumbria, CA7 1DS
E-mail: office@ireby.cumbria.sch.uk
Twitter: @IrebyCESchool
Head Teacher: Mr. Michael John
Reading, the ability to look at and understand the meaning of the written
words, letters, or symbols, is one of the most vital forms of communication
we have in our society.
​
Being a confident reader unlocks doors and helps us understand our world.
At Ireby, we believe that all our children need to leave us as capable and
confident readers able to decode and engage with complex texts; ready
for the world beyond our school.
​
To achieve this, children start their reading journey in Early Years. There they listen to stories and share their love of books.
They are also supported with a thorough grounding in phonics, supported by Read, Write , Inc. Using this resource, teachers take children on a step-by-step journey which allows them to practise the sounds they learn in the schematic books they read. This approach supports their ability to decode the words they read.
​
Of course, decoding words is just the start of their reading journey. To be a truly confident reader, children also require a rich and deep understanding of meaning of those words and how writers use them to communicate information, ideas and concepts. At Ireby, we achieve this by placing reading and words at the heart of all our work. Across our rich curriculum, children are introduced to an ever-expanding vocabulary and encouraged to read, read and read some more!
​
We read with children individually and in small groups. We read as whole class with adults modelling and we also invite members of our governing body and community in to read with our children. Of course, we also involve our parents and encourage our children to read at home!
​
Teachers and pupils have access to a wonderful school library which is organised around the Accelerated Reader resource. We also have access to hundreds of on-line books through MyOn.
​
Our English curriculum is supported with rich texts from the 'Power of Reading', Literacy Shed and Pobble. We are also members of Cumbria Schools Library Service which supports texts across our curriculum.
​
However, our greatest resource is our staff! It is their love of reading and their desire to pass this on to the next generation that remains at the heart of everything!
​
As a result of all this work, our children love their reading and leave us as confident happy readers, ready for the next step in their education and future lives.
​
Click the links below to find out more.
​
​
​
​
​
​
​
​
​